In the early 80's the organic pioneer Peter Dyk developed a revolutionary new milling process, which allows the gentle processing of whole meal flour, while at the same time preserving it for months (further information).
The Dyk-Mill was also the first company that milled grain from controlled organic farming.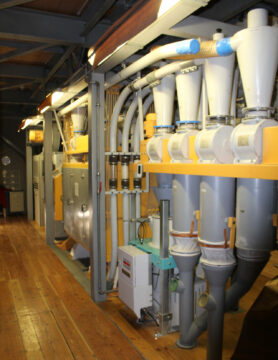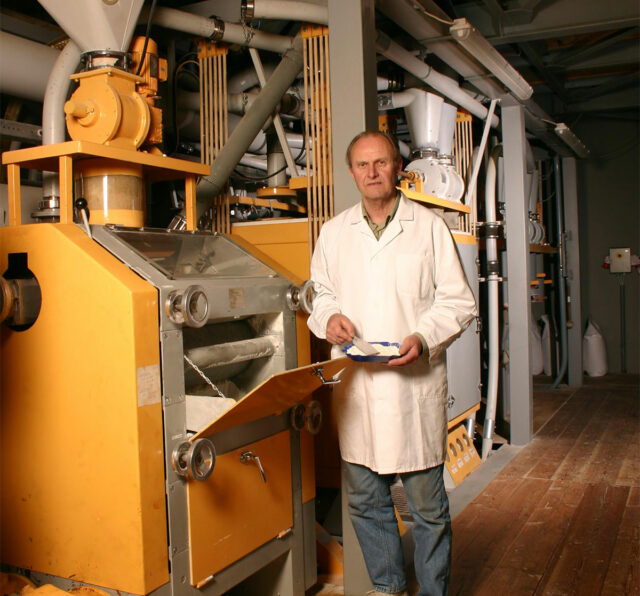 Compact Milling Systems
Based on this new milling procedure the Compact Milling System (CMS) was developed. This unique short-milling system is being installed, ready for operation, in two containers. The special features are the low investment costs, the extremely simple handling, the possibility of milling different types of grain with one and the same system and the mobility (for further information: www.cms-milling.com).

In 1990 the Dyk-Mill invested in the first extruder and this was the beginning for the development of a number of new product ranges.
Different kinds of swell-flour are being produced for the baking industry and also a delicious variety of organic snacks.
Today the Dyk-Mill represents a modern and sustainable company that produces a wide range of innovative products, runs a milling research facility and expands in international trade relations.